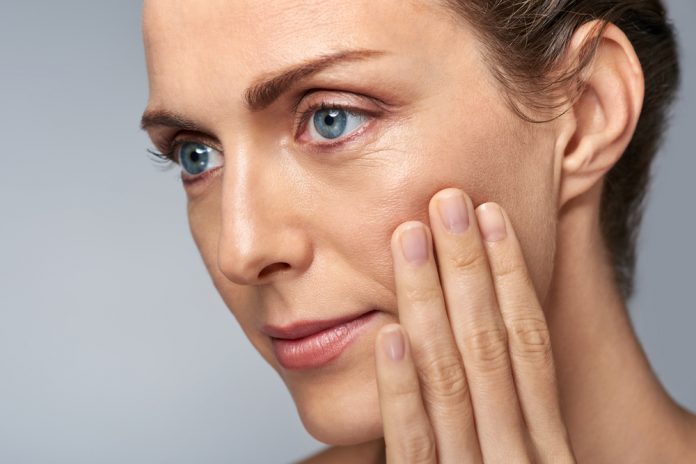 It is natural to experience drier, thinner, and wrinkled skin as we age. But, when the signs of aging occur earlier than is standard, it is called premature aging. You cannot stop aging because it is a natural process but, you can easily stop premature skin aging. Have a look at this post to know Top Natural Skin Care Tips To Reduce Premature Aging.
If you are suffering from pre-mature aging and finding a solution for reverse aging, you are on the right platform.
Scroll till the end for causes, tips, and the top best natural skincare remedies to reduce premature aging.
Tips To Reduce Premature Aging:
Protect your skin from the sun.
Stop smoking if you smoke.
Drink plenty of water every day.
Take enough sleep.
Take a healthy well-balanced diet.
Exercise at least 5 times a week.
 Use a richer face cream
Follow a gentle natural skin-care routine.
Consider supplements
Use gentle skin-care products.
Remove makeup before going to bed.
Stay happy.
Causes Of Premature Aging
Excessive sun exposure.
Stress.
Harsh skin-care products.
Sleep with makeup on.
Excessive scrubbing.
Poor diet.
Genes.
Not providing enough moisture to the skin.
Repetitive facial movements
Smoking.
Natural Skin- Care Tips For Premature Aging
Exfoliate
Exfoliate your skin gently twice a week. It removes dead skin cells, dirt, bacteria, and excessive oil from the pores of the skin. Exfoliation twice a week leaves the skin dirt free and smooth.
Home made Scrub For Premature Aging
Recipe:
Rice flour (1 tablespoon)
Honey (1 tablespoon)
Lemon juice (½ tablespoon)
Mix all the ingredients well.
Apply on your face and gently scrub.
Scrub in a circular motion with your fingers for 4-5 minutes.
Wash it off.
Facial Massage
For Premature Aging
Face massage boosts blood circulation which helps to produce collagen production. Regular massaging helps to improve elasticity and reduce wrinkles and finlines.
How To Do Facial Massage
Massage daily for 5-8 minutes.
Wash your face.
Take oil any of your choice (almond oil, coconut oil, sesame oil, olive oil, rosehip oil)
Apply on your face.
Start massaging gently in an upward direction.
If your skin is oily, wash your face after 30 minutes of massaging.

Make homemade oil with natural ingredients to make your skin younger and glowing.
Hydrating Serum
For Premature Aging
The serum is a product to target specific skin concerns.
To target premature aging, use a good hydrating serum that targets to prevent fine lines and wrinkles.
Home made Serum:
Flaxseeds (3 tablespoons)
Water (1 & ½ cups)
Vitamin e oil (3-4 drops)
Tea tree oil only for oily, acne-prone skin (3-4 drops)
Take a pan and add water.
Add flaxseeds.
Let it boil for 8-10 minutes.
Stir often.
Once it gets thickened like a gel-like consistency, turn off the flame.
Strain the gel.
Add vitamin e oil and tea tree oil.
Transfer the gel to a jar.
Place the jar in a fridge.
This flaxseeds gel will last long in a fridge for 10 days.
Apply on your face twice a day.
Night Cream
For Premature Aging
The rich cream is necessary, especially at night time. Night cream provides extra nourishment and moisture the whole night that treats premature aging.
Home made Night Cream
Vitamin e oil (4-5 drops)
Almond oil (teaspoon)
Glycerin (4-5 drops)
Aloe vera gel (4 tablespoons)
Shea butter/cocoa butter optional (2 tablespoons)
Mix all the ingredients well until they are fully combined.
Transfer the cream to a bottle/jar/box.
Apply on your face before bed on your cleaned face.
Face Pack
For Premature Aging
Use the ingredients on your face that provides nourishment and boost collagen production.
Apply a face pack at least twice a week to make your skin soft, supple, and youthful.
Home made Face Pack
Curd/fresh milk cream (2 tablespoons)
Milk powder (½ tablespoon)
Almond powder (1 tablespoon)
Mix all the ingredients well.
Apply on your face for 20-25 minutes.
Wash it off.
Frequently Asked Question
How Can I Stop Premature Skin Aging?
Protect your skin from the sun, use hydrating cream and serums, stop smoking and follow the tips.
Can You Reverse Premature Aging?
Yes, by following all the tips and home remedies that are mentioned above. Give some extra care to your skin and use natural skin-care products.
At What Age Do You Start Looking Old?
Experts believe by the age of 30.
How To Prevent Aging Skin In the 20s
Apply sunscreen according to your skin type every day.
Use mild gentle skin-care products.
Use less makeup.
Exercise.
Moisturize your skin twice a day.
Apply night cream.
Don't use harsh bleaching agents on your face.
Avoid excessive exfoliation.
Focus on your diet.
Stop smoking.
Massage your face at least twice a week for 10-15 minutes.