Do the dark knuckles bother you? Look no further, you are on the right platform to remove dark knuckles naturally in a week with the easiest and simplest ways. Let us explore what are the causes, treatment, and some effective home remedies to remove dark knuckles. According to research, dryness can cause dark knuckles. Skin tends to become dry and rough when your hands and feet are exposed to harsh chemicals or too much washing. This often leads to the darkening of knuckles but thanks to the natural ingredients, now you can remove dark knuckles naturally in a week.
Your face might be flawless despite the scorching heat, but we are sure you are hating your dark knuckles. It's a known fact that our feet and hands tend to turn darker than other parts of our bodies. Our skin produces melanin to protect itself from the harsh rays of the sun and more melanin implies darker skin.
In this article, you will get the most effective scrub which will help to exfoliate the dead skin cells and moisturizer for dark knuckles which provides extra hydration and moisturization instantly.
While dark knuckles are harmless by themselves, these may indicate an underlying health condition that you may be having. So, let us explore what can be the probable causes.
Causes of dark knuckles
Few conditions that might be a reason behind dark knuckles are elaborated below:
Vitamin B12 Deficiency
Acanthosis Nigricans (AN)
PCOS
Diabetes
Addison's Disease
Autoimmune Disorders
Scleroderma and Raynaud's Disease
Dermatomycosis's
Drug Reaction
Vitamin B12 Deficiency
According to a 2016 study, dark knuckles can be an important marker for vitamin B-12 deficiency. Sometimes it may be the only marker for this deficiency. Other symptoms of vitamin B-12 deficiency include:
fatigue
anemia
shortness of breath
feeling dizzy or light-headed
neurological problems
A 2017 case study reported that about 10 percent of people with vitamin B-12 deficiency have darkened knuckles.
When B-12 deficiency is treated, the skin on the knuckles will likely return to its normal color.
2. Acanthosis Nigricans (AN)
Thickening and darkening of patches of skin over different joints and folds in the body including the knuckles is acanthosis nigricans (AN). While usually harmless by itself, AN is not infectious. The darkened patches of skin usually stay soft to touch and appear velvety.
This condition can affect all ages of people and is more prevalent in the African, Caribbean, Hispanic, and Native American populations. Some patients may develop mild itchiness in the affected areas.
3.PCOS (Polycystic ovary syndrome)
In PCOS (Polycystic ovary syndrome), the levels of male hormones become higher than normal in a woman's body. This may turn the skin in body creases like knuckles dark with time.
4. Diabetes
Dark knuckles are most prevalent among people who have diabetes or who have several risk factors for diabetes. Knuckle hyperpigmentation can be a foreteller of diabetes
5. Addison's Disease
Addison's disease is a rare condition. It's caused by the failure of the adrenal glands to produce enough of the steroid hormones known as cortisol and aldosterone. The two most common symptoms of this disease are fatigue and darkening in skin color.
6. Autoimmune Disorders
Several autoimmune disorders can cause skin darkening. Autoimmune disorders occur when your immune system starts attacking the organs and cells of the body it is supposed to protect.
7. Scleroderma and Raynaud's Disease
Scleroderma is often associated with Raynaud's phenomenon is a rare autoimmune disease that causes an overproduction of collagen. One of the symptoms of scleroderma is a reddening of the skin, including your knuckles and hands.
8. Dermatomycosis's
Dermatomycosis may be caused due to genetic, immunity, or environmental factors. People of any age group can be affected by this condition. Dermatomycosis is a rare inflammatory disease that can cause muscle weakness and a skin rash.
9. Drug Reaction
Develop dark knuckles can also develop as a side effect of using certain medications. Few medications that may cause darkening of the knuckles are:
Injected insulin
Glucocorticosteroids
Certain antibiotics and antiviral drugs
Anticoagulants
Protease inhibitors
Nicotine acid
Contraceptive pills
Estrogen therapy
Growth hormone therapy
Nonsteroidal anti-inflammatory drugs
The darkening of knuckles due to drugs usually stops when the treatment is over.
Dark Knuckles Home Remedy
Scrub | Cream
How to Remove Dark Knuckles
Apply this scrub daily on your dark parts to remove dead skin. This will help lighten dark knuckles instantly. After exfoliating, moisturizer is necessary to provide nourishment. Read below to make the best cream for dark knuckles in an easy way.
Scrub for dark knuckles | Coffee for dark knuckles
Ingredients: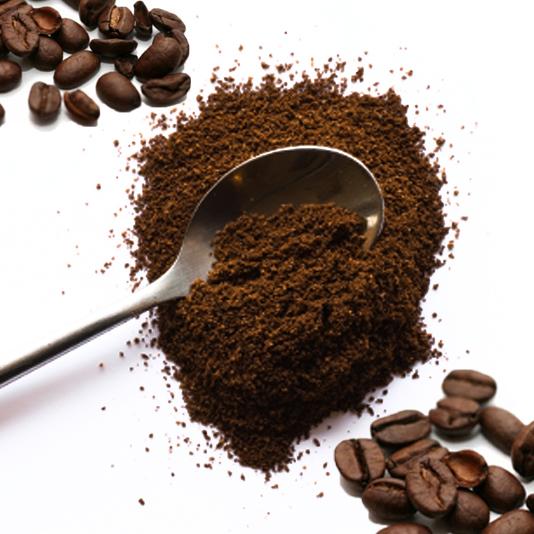 Coffee (1 tablespoon)
Baking soda (½ teaspoon)
Powdered Alum (½ teaspoon)
Ground coconut (1 teaspoon)
Orange juice or Lemon juice (3-4 tablespoons)
How to make a scrub for dark knuckles?
Mix all the dry ingredients well.
Add lemon or orange juice to make a scrub.
How to exfoliate?
Wash the hands with warm water.
Start exfoliating with this scrub with gentle hands for 3-4 minutes.
For better results leave this for 5 minutes.
Wash it off with plain water.
You can apply this scrub daily for dark stubborn knuckles.
How to store this?
This scrub can last up to 1 month in an airtight jar at a cool temperature. Only dry ingredients can last.
To use, take 2 tablespoons of this scrub, add lemon or orange juice to make a paste, and apply.
Best Cream For Dark Knuckles
Ingredients: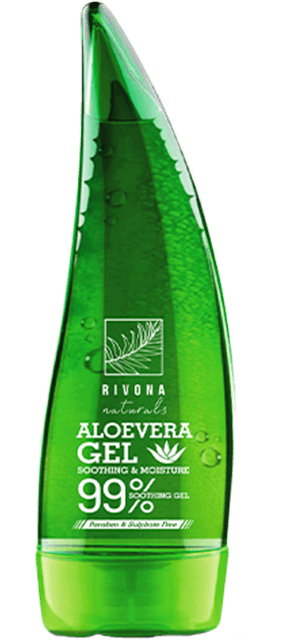 Aloe vera gel (1 tablespoon)
Almond oil (1 tablespoon)
Vaseline (½ tablespoon)
Vitamin E (1 capsule)
How to make a cream for dark knuckles?
Add aloe Vera gel, almond oil, vitamin E oil, and Vaseline.
Make sure to melt Vaseline before mixing.
Best cream for dark knuckles is ready.
How to moisturize dark knuckles?
Right after exfoliating, apply this cream to lock the moisture.
Massage with this moisturizer on the dark knuckles.
Leave it in the affected areas, no need to wash it off.
Moisturizer is necessary after exfoliating.
How to store this?
This DIY moisturizer can be last up to 2-3 months in an airtight jar.
FAQs About Dark Knuckles
Q. Can turmeric clear dark knuckles?
A. Yes. Mix milk with a pinch of turmeric, apply on the dark parts with the help of a cotton ball/pad, and massage.
Leave for 5-10 minutes.
Q. Which oil is best for dark knuckles?
A. Almond oil and carrot oil. They contain a lot of fatty acids which help to treat the pigmentation on the knuckles easily
Q. Can Shea Butter clear dark knuckles?
A. Yes. It has properties that help even skin tone and moisturize the skin and will work well in reducing the darkness on your knuckles.
High concentrations of fatty acids and vitamins make shea butter an ideal cosmetic ingredient for softening and smooth skin. Shea butter also has anti-inflammatory and healing properties. Using shea butter on your body, especially your face, can condition, tone, and soothe your skin.
If the skin is dry, try these 3 types of shea butter moisturizer for the face to hydrate the skin.
Q. Can carrot oil clear dark knuckles?
A. Yes. You can also add homemade carrot oil to coconut oil. Mix well and apply.
Do know how to make carrot oil at home and what are the benefits are for the skin? Check this for complete detail and DIY serum, cream, and mask of carrot.
Looking for an effective remedy for dark knees and elbows? Look no further just visit this site for 3 types of amazing scrubs and 3 types of moisturizer for your dark knees and elbows.
Moisturizing is necessary, try this homemade cracked heel cream and scrub four smooth and soft heels.
Do you know of any other effective skin-lightening tips? If yes, feel free to share them with us in the comments!