Have you got sun tanned skin? Are you worried about stepping out in the sun during the summer season? Don't worry you are on the right platform to get rid of it quickly with some natural remedies. Summer is a cheerful holiday season, but what about the harsh sun? Exposure to the sun not only tans the skin but also causes skin problems like freckles, pigmentations. A wide range of products to enhance beauty is available in the market to cater to these summer problems. But what about the tanned skin? Fret no more! Although the suntan will vanish eventually, still if you're in a hurry, give these home remedies a try, here are home remedies by which you can quickly get rid of suntan.
As the effect of sunlight can vary from person to person, people with sensitive skin are more prone to suntan. Though sunscreen protects your skin to a certain extent it doesn't act as a complete barrier against the UV rays thus leading to the tanning of your skin over time. Your skin tends to lose its lustre due to the harmful rays of from Sun.
Not only these home remedies will remove Suntan but will also soothe the burns and have immense benefits on your skin. Let's dive straight into natural ways to remove suntan.
Have you ever think to bleach the skin without chemical and harsh agent? Try this natural bleach with all natural ingredients for instant brightening skin at home.
How to get rid of suntan
First of all, change your cleanser to remove sun tan quickly along with this a face pack with powerful ingredients to remove sun tan and leaves the skin glowing and smooth.
In this article, you will learn to prepare a simple cleanser for lightening suntan and a super face pack for removing sun tan in 2 days.
Suntan removal home remedies
Cleanser | Face Pack
how to remove tan from face and neck?
Cleanser
Ingredients: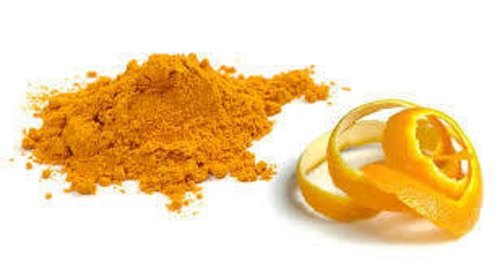 Orange peel powder (1 tablespoon)
Sandalwood powder (1 tablespoon)
Oats powder (1 tablespoon)
Wild Turmeric (1 pinch)
Gram flour (2 tablespoons)
Yogurt (to make a paste)
How to make a cleanser for a suntan?
Mix all the ingredients in a powdered form.
Add yogurt to make a paste.
Suntan removal treatment is ready to use.
Do you know how to make orange peel powder at home? Click this link for the benefits of orange peel for the skin and amazing face packs for all skin types of orange peel powder also learn to make orange peel powder.
How to use this cleanser for a suntan?
Daily apply this cleanser to wash the face.
Massage your face with this cleanser for 2-3 minutes.
Target on the affected areas.
Wash it off with plain water.
How to store this cleanser?
Make all the ingredients in a powdered form. Store it in an airtight glass jar. It will last at room temperature for a month. Keep away from moisture else it'll spoil very easily. To use, take 2 tablespoons of this cleanser, add yogurt to make a paste, and apply.
Best face pack for tan removal
Face Pack
Ingredients: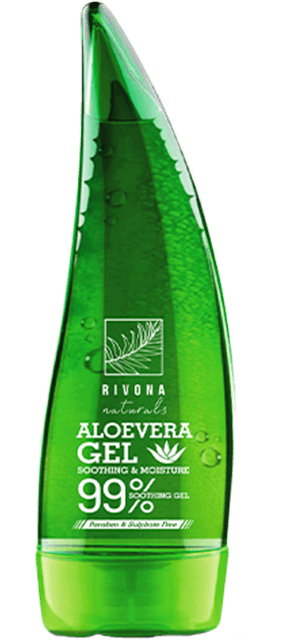 Aloe Vera gel (1 tablespoon)
Orange peel powder (1 teaspoon)
Tomato juice (1 tablespoon)
Gram flour (1 teaspoon)
Rice or red lentil (1 teaspoon)
Milk (1 tablespoon)
How do you make a homemade tan pack?
Take rice or red lentil and blend it with milk. Strain it.
Now add in the rice water or red lentil water, gram flour, orange peel powder, aloe Vera gel, and tomato juice to make a paste.
Best face pack for tan removal is ready to use.
How to use a face pack to get rid of a sun tan?
Wash your face with plain water.
Apply this face pack all over the face.
Leave for 15-20 minutes.
Wet your finger and start massaging your face in a circular motion for 2 minutes.
Rinse it off.
Pat dry.
How often to use this face pack?
Use this face pack daily until u see the result. You will see a clear difference after using it.
Apply a toner after face pack. For a miracle whitening toner, try this DIY toner.
If the skin is oily, try this 5 homemade toner.
Tips:
Always use fresh aloe Vera gel.
Always use treatments as directed.
No matter what home remedy you try, time is the best medicine.
Stop using any home remedy immediately if it starts to sting or burn.
The best way to get rid of suntan is to properly protect your skin against UV rays.
If the skin is rough and dry, try this DIY moisturizer for hydrated and moisturized skin.
If the skin is oily, try this DIY cream for whitening and brightening skin.
FAQs about suntan
Q. Is a suntan permanent?
A. No, suntan will usually fade in about a month. skin naturally exfoliates itself over time so, tan is never permanent.
Q. How long does it take for a tan to fade completely?
A. It will take up to 30 days for a suntan to fade away completely, on average, a tan will start to fade in 7 to 10 days. As your body gradually and naturally sheds the tanned skin cells, only to replace them with new ones.
Q. What exactly is a suntan?
A. Sun tanning is the process whereby skin color is darkened or tanned. It is most often a result of exposure to ultraviolet (UV) radiation from sunlight.
To get rid of blackheads and whiteheads, try this hydra facial at home which is very effective.